CHECK OUT OUR "THINGS TO DO" page for up to date happenings.  Like us on Face Book! Follow us on Twitter!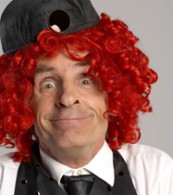 STAYING WITH US IS LIKE STAYING WITH FAMILY … YOU LIKE!
We make saving money easy. 
Go to our website www.bayfront-inn.com,  or click the  Reservation Medallion to make a Reservation, OR  simply give us a call toll free 1-877-772-0072.
SAVE $$$  when you BOOK DIRECT  online or by phone ***

CLICK ONTO THE MEDALLION AND GET YOUR RESERVATION STARTED ……
1. Choose your travel date (s).
2. How Many Nights you will Stay?
3. Choose the Room you want to occupy.
4. Click the ADD button for the Discount you want applied.
5. Complete your Check-out.    Read our POLICIES on SMOKING and PETS. 


Any time/Any Room STAY DISCOUNTS  to

4/27/17
12% Off  JUST BECAUSE WE LIKE TINA TURNER  Just click onto the 

GREEN "ADD" BUTTON 

on that absolutely fabulous Tina

to add this weekend discount to your reservation.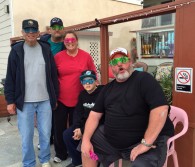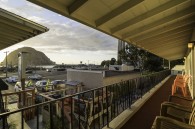 Like us on FACEBOOK to see all the latest news in Morro Bay at special deals at our little retro Inn.
… AND CLICK HERE FOR MORE INFO ON SPECIAL, or keep scrolling…..
PET FRIENDLY BAYFRONT INN : ERRRR! GET 50% OFF PET CLEANING FEE PLUS  $10 OFF A CANINE MASSAGE! September, October, November and December! Up to 2 canine's or feline's only. Additional pets cost $30 per stay.
This Pet Cleaning Fee IS available with all other discounts and packages because it is a special service fee.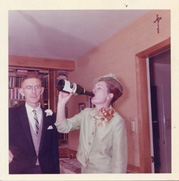 THIRSTY SEPTEMBER 9/6-9/30 WEEKDAYS: SUN THRU THURS
2 night consec stay any room
12% off per night
1 bottle of MCV wine
wine tasting for 2 at MB Wine Seller
2 – $25.00 voucher each towards one massage
16% WACKY WEEKDAYS : OCTOBER 1 THRU NOVEMBER 22ND ( SUN THRU THURS)
3 night minimum stay
Any room
2 – 5 piece fish&chips meals at Giovanni's
2 – soft serve ice creams at Crills Taffy
1 – wine tastings for 2 at Morro Bay Wine Seller
2 – $25 off one massage at Awaken Harmony
WINTER AT THE SEA WEEKDAYS 1/1/17 THRU 3/31/17   
SUNDAYS THRU THURSDAYS.
3 NIGHT MINIMUM STAY.
20% OFF EACH NIGHT!
*** RESTRICTIONS  and HOTEL POLICIES on Occupancy Limits, Pets and Cancellation**
*

Book direct

: To take advantage of our Specials and Discounts you must book Direct by using our website booking agent or by telephone (805) 772-5607. Reservations made through a 3rd party such as Booking.com, Hotels.com, Expedia, etc. will NOT be entitled to take advantage of these

additional

discounts.
Discounts apply to the Room Rate only and

Stay Dates

, not the date you make your Reservation.
Discounts do NOT apply to retail items such as pet cleaning charges and may not be combined with other discounts.
Maximum occupancy is 2 persons plus 1 infant (up to 2.11 months). Children over 2.11 months are considered persons.  If you book a room and you show up to check in with more than our maximum occupancy management reserves the right to refuse service and your reservation will be considered a late cancellation and you will be charged a 1 night's stay fee, which is our cancellation policy.
13 of our rooms are Pet Friendly and clearly stated on our website. If you bring a Pet into a pet friendly room, an animal cleaning charge of $30 per stay is assessed up to 2 animals, unless the Pet is a legitimate service animal. Maximum 2 pets for initial animal cleaning fee of $30 and maximum pets in room 3 for animal cleaning fee of $60
Guest must be over 21 years of age to partake in wine tasting or trade for soft serve ice cream.
Reservation room quotes do not include Transient Occupancy Tax 10% and a 3% BID tax and 1% County Tax = a total of 14%. These are government assessments and can change.
We require a 5 day notice of cancellation. In the event you must cancel after this time, we ask that you be responsible for 1 night's stay.

We will authorize payment for your reservation 4 days prior to your arrival.

If your reservation is for a holiday weekend or event weekend we will authorize payment 2 weeks prior to your arrival. If there is a problem verifying your credit card we will let you know prior to cancelling your reservation.
Quiet time is 10pm – 8am.  Please be considerate of your neighbors.
Bayfront Inn is a NO SMOKING premises.
Management reserves the right to deny accommodation.
5 day notice of cancellation.
Check out is 11am.
See you soon!
Bayfront Inn
Morro Bay, CA
www.bayfront-inn.com
(805) 772-5607