Due to COVID 19 and to protect our Visitors and Staff, our Galley is closed. We are not serving a continental breakfast.  (We have adjusted our rates accordingly.) Our guests have coffee makers in the room. Cinnamon Rolls are available for take out from Frankie&Lola's Restaurant from 7:30am-10:30am. 
For Ice, simply come to the front desk and we hand you a sealed bag of ice.
We pay attention to social distancing and cleanliness.  Our rooms are cleaned using products that kill germs and virus, including ultra violet light treatments.
One of the things that makes an online casino unique and different than a brick and mortar casino is the availability of bonuses for players to use. While most
top real money casino apps on gamblingcomet
only offer the basics, online casinos will offer a variety of bonuses that will provide players with extra entertainment for their games. If you are planning to play in a number of different casino's online, you will want to know about these bonuses to make sure you are getting the best experience.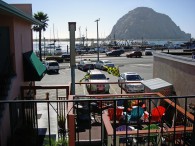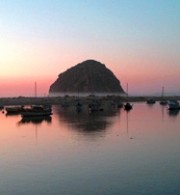 LOCATION: We are right across from the Bay. Enjoy ESTERO BAY and MORRO ROCK views from many of our 2nd floor rooms or while sitting in one of our patios.
WALK UP ONLY TO THE 2ND FLOOR
NO A/C ONLY FANS
WALL OR FLOOR HEATERS
AMENITIES:  We make your stay enjoyable because we provide our guests with these perks at no additional charge…

Bottled Water
Crills Salt Water Taffy
Eco bath soap, lotion, shampoo and conditioner
Hairdryer
Large Flat Screen TV
Wireless high speed internet service and Assistance to access our free wireless internet for hearing and sight impaired.  We do not provide separate devices. Guests must bring their own internet ready devices.
Unlimited parking
Keurig Coffee Maker with K-cups
Small refrigerator
Daily freshly baked cinnamon buns
Wine Glasses upon request
Iron & Ironing Board on request
Fitted 100% cotton sheets
"This is great that you give us Vouchers/Coupons for various places around town so we get to experience Morro Bay", Juan Feldman – movie director, Los Angeles.
In the mornings watch the fishing boats coming and going while you enjoy  delicious home made Cinnamon Buns, available daily, piping hot from the oven of our onsite restaurant, to go for your pick up.
* The Morro Bay Trolley runs Memorial Day thru SEPTEMBER Fridays – Mondays 11am – 5pm.

Ours is a NO-SMOKING PROPERTY which includes licensed and unlicensed combustables and electronic devices. Guests who do smoke are asked to do so 20 feet off premises. Please read the no smoking ordinance adopted by the  City of Morro Bay.
ALL of our rooms are PET FRIENDLY.  Please read our
Our Policies and Fine Print
BEFORE YOU BOOK A ROOM, READ AND ACCEPT OUR POLICIES AND FINE PRINT INFORMATION 
Rates vary per season and upon your choice of room. We welcome your call for special group rates. Please visit our Special Rates/Packages page for discounted and last-minute pricing.
We have Occupancy restrictions.  Please read our
Credit cards are pre-authorized the full amount of the stay 4 days prior to arrival.
CHECK IN : 3PM
CHECK OUT: 11AM
Mobile and tablet users can play the game in any part of the UK, whether they have a mobile phone or an Internet connection. No matter what your physical location is, you can play at any time. Keep in mind that in an
non gamstop casinos 2020
, all mobile, tablet, and desktop players can enjoy the same top prize payouts and play the same huge jackpot games.